Azerbaijan, strategically positioned at the crossroads of Europe and Asia, boasts a dynamic economy driven by its rich natural resources, particularly in the energy sector. Its unique location and developing infrastructure make it an attractive destination for international businesses and investors. The government has been actively pursuing reforms to enhance the business climate and attract foreign investment while also focusing on economic diversification.
Despite these efforts, Azerbaijan's business environment presents challenges such as bureaucratic hurdles, corruption concerns, and the influence of powerful business entities, which can make navigating the risk management and compliance landscape more intricate. Our coverage of Azerbaijan aims to provide you with the necessary tools and insights to make informed decisions, ensuring your organization remains compliant and vigilant about potential risks in this dynamic market.
With ClearPic online software, you can automate counterparty finding, validations and background research procedures by aggregating data from multiple public registers into a single, digestible dashboard.

Reliable data from
official sources only

200+ data sources
in a single, unified view

Company reports
translated into English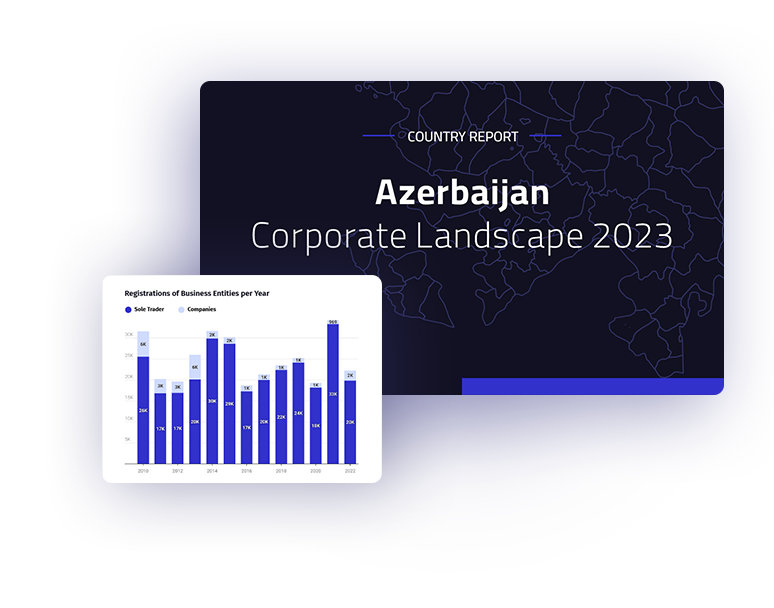 AZERBAIJAN

Corporate Landscape Report 2023
Get a comprehensive overview of the corporate landscape in Azerbaijan with our FREE country report. Use an opportunity to get insights and thorough examination of key company activities, charter capital size, and other registration data.
What is inside:
Industries
Type of companies
Affiliation mapping
Leading companies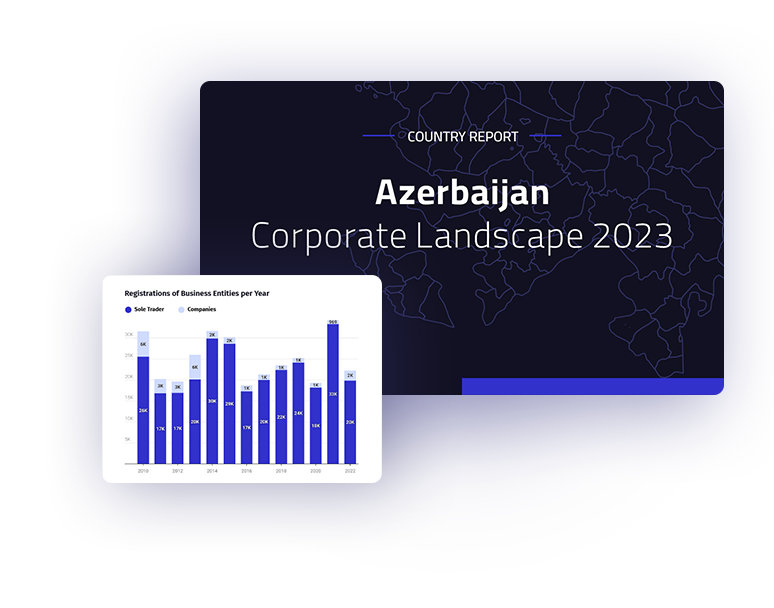 Get the most complete information about the counterparty in Azerbaijan
Registration information of companies and individual entrepreneurs
155,000 company records
Historical Data since 2016
Updated weekly
Information on litigation proceedings
200,000 records
Historical Data since 2018
Updated weekly
Public contracts, register of unscrupulous suppliers
100,000 contracts
Updated weekly
Popular company search requests in Azerbaijan
| COMPANY NAME | LOCATION |
| --- | --- |
| State Oil Company of Azerbaijan Republic (SOCAR) | Baku, Azerbaijan |
| BP Azerbaijan | Baku, Azerbaijan |
| Azercell | Baku, Azerbaijan |
| Bakcell | Baku, Azerbaijan |
| International Bank of Azerbaijan (IBA | Baku, Azerbaijan |
| Kapital Bank | Baku, Azerbaijan |
| Azerbaijan Airlines (AZAL) | Baku, Azerbaijan |
| Azerenergy | Baku, Azerbaijan |
| Azerigaz | Baku, Azerbaijan |
| Pasha Bank | Baku, Azerbaijan |
Uncover the full possibilities of the ClearPic counter-party investigation online tool.
Get a firsthand look at ClearPic's powerful online platform and its capabilities in UBO identification, Affiliation mapping, Public procurement analysis, and Litigation record research.
Reach out to our sales team now and schedule a demo today.